Skylark: Britain's pioneering space rocket
Rocketeer — Thu, 30/11/2017 - 10:00pm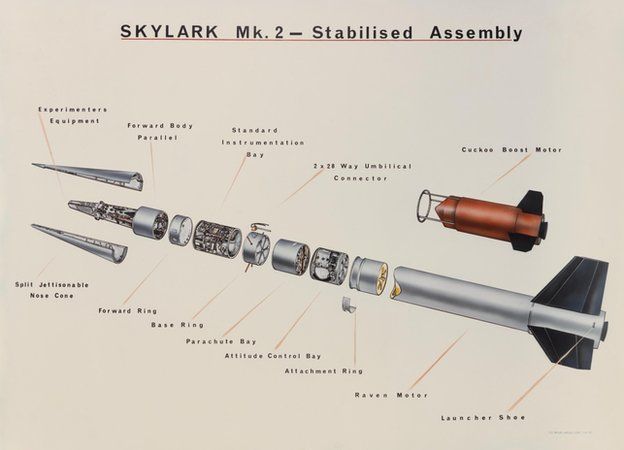 The Science Museum has opened an exhibit commemorating the 60th anniversary of the first launch of Skylark, a highly successful British suborbital sounding rocket.
"As we remember this 60th anniversary, it's good to see UK space activity again in the ascendant. And it's remarkable to think rockets are once more being developed in this country. There is perhaps a dozen different projects being marshalled by start-ups right now." -- Jonathan Amos
Tip Jar
Help support Rocketeers by making a small donation towards site upkeep!
Twitter

Subscribe to the Rocketeers Twitter feed for instant updates!